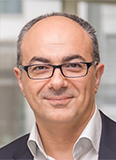 Prof. Schahram Dustdar, IEEE Fellow
Technische Universität Wien, Austria
Biography:
Schahram Dustdar is Full Professor of Computer Science heading the Research Division of Distributed Systems at the TU Wien, Austria. He holds several honorary positions: University of California (USC) Los Angeles; Monash University in Melbourne, Shanghai University, Macquarie University in Sydney, University Pompeu Fabra, Barcelona, Spain. From Dec 2016 until Jan 2017 he was a Visiting Professor at the University of Sevilla, Spain and from January until June 2017 he was a Visiting Professor at UC Berkeley, USA.
From 1999 – 2007 he worked as the co-founder and chief scientist of Caramba Labs Software AG in Vienna (acquired by Engineering NetWorld AG), a venture capital co-funded software company focused on software for collaborative processes in teams. Caramba Labs was nominated for several (international and national) awards: World Technology Award in the category of Software (2001); Top-Startup companies in Austria (CapGemini Ernst & Young) (2002); MERCUR Innovation award of the Austrian Chamber of Commerce (2002). He is co-founder of edorer.com (USA) and sinoaus.net (based in Nanjing, China), where he is the chief-scientist.
He is founding co-Editor-in-Chief of ACM Transactions on Internet of Things (ACM TIoT) as well as Editor-in-Chief of Computing (Springer). He is an Associate Editor of IEEE Transactions on Services Computing, IEEE Transactions on Cloud Computing, ACM Computing Surveys, ACM Transactions on the Web, and ACM Transactions on Internet Technology, as well as on the editorial board of IEEE Internet Computing and IEEE Computer. Dustdar is recipient of multiple awards: IEEE TCSVC Outstanding Leadership Award (2018), IEEE TCSC Award for Excellence in Scalable Computing (2019), TCI Distinguished Service Award 2021 by the IEEE Technical Committee on the Internet (TCI) (2021), ACM Distinguished Scientist (2009), ACM Distinguished Speaker (2021), IBM Faculty Award (2012). He is an elected member of the Academia Europaea: The Academy of Europe, where he is chairman of the Informatics Section, as well as an IEEE Fellow (2016) and an Asia-Pacific Artificial Intelligence Association (AAIA) Fellow and President (2021).
Speech Title:
Edge Intelligence-a Research Roadmap
Abstract:
As humans, things, software and AI continue to become the entangled fabric of distributed systems, systems engineers and researchers are facing novel challenges. In this talk, we analyze the role of IoT, Edge, and Cloud, as well as AI in the co-evolution of distributed systems for the new decade. We identify challenges and discuss a roadmap that these new distributed systems have to address. We take a closer look at how a cyber-physical fabric will be complemented by AI operationalization to enable seamless end-to-end distributed systems.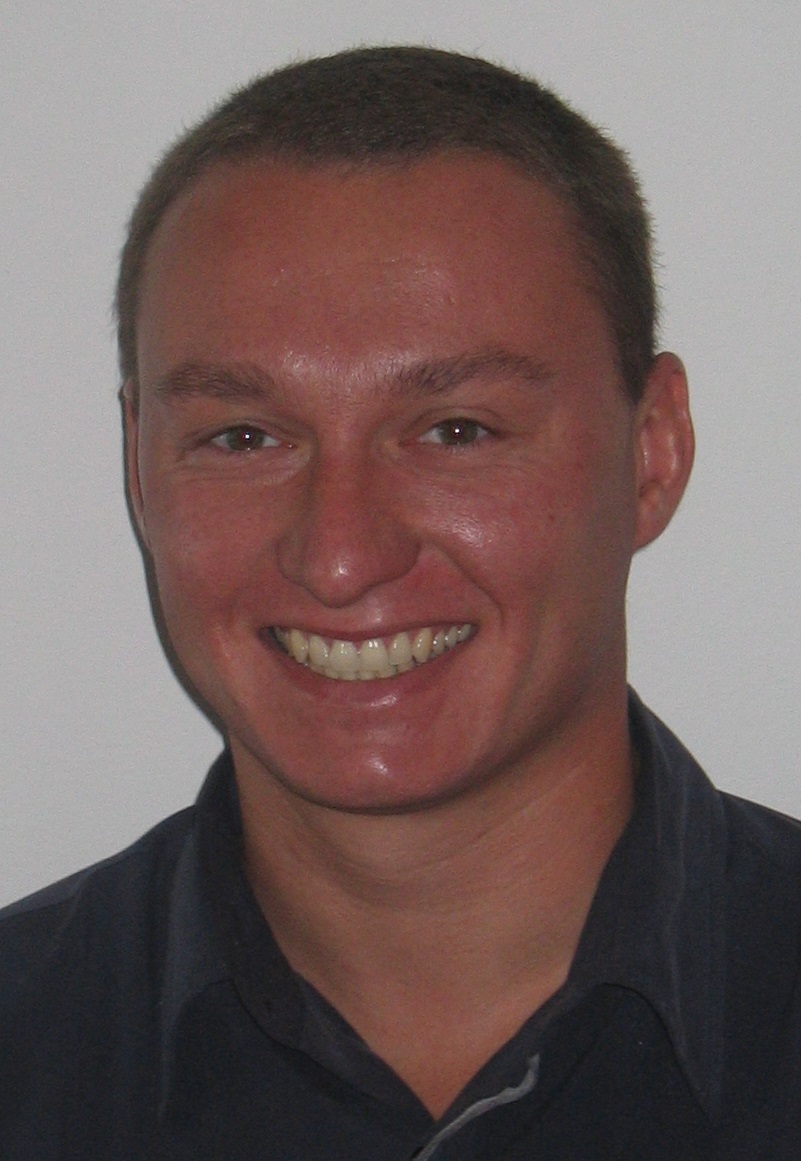 Prof. Johan DEBAYLE, IET Fellow, IACSIT Fellow, IEEE Senior Member
Ecole Nationale Supérieure des Mines de Saint-Etienne (ENSM-SE), France
Biography:
Johan Debayle received his M.Sc., Ph.D. and Habilitation degrees in the field of image processing and analysis, in 2002, 2005 and 2012 respectively. Currently, he is a Full Professor at the Ecole Nationale Supérieure des Mines de Saint-Etienne (MINES Saint-Etienne) in France, within the SPIN Center and the LGF Laboratory, UMR CNRS 5307, where he leads the PMDM Department interested in image analysis of granular media. He is also the Deputy Director of the MORPHEA CNRS GDR 2021 Research Group. He is the Head of the Master of Science in Mathematical Imaging and Spatial Pattern Analysis (MISPA) at MINES Saint-Etienne. His research interests include image processing and analysis, pattern recognition and stochastic geometry.
He published more than 170 international papers in international journals and conference proceedings. He has been invited to give a keynote talk in several international conferences (SPIE ICMV, IEEE ISIVC, SPIE-IS&T EI, SPIE DCS, ICST, CIMA, ICPRS…). He is the General Chair/Co-Chair of the international conferences ISIVC'2020, ICIVP'2021, ICMV'2021, ECSIA'2021, ISIVC'2022, ICPRS'2022 and served as Program committee member in several international conferences (IEEE ICIP, MICCAI, ICIAR…).
He is Associate Editor for 7 international journals: Pattern Recognition Letters (PRL), Pattern Analysis and Applications (Springer), Journal of Electronic Imaging (SPIE), Journal of Imaging (MDPI), IET Image Processing (IET-Wiley), Springer Nature Computer Science (SN-CS) and Image Analysis and Stereology (ISSIA). He is a Fellow of the Institution of Engineering and Technology (IET), Fellow of the International Association for Computer Science and Information Technology, Member of the International Society for Optics and Photonics (SPIE), International Association for Pattern Recognition (IAPR), International Society for Stereology and Image Analysis (ISSIA), Senior Member of the Institute of Electrical and Electronics Engineers (IEEE) and Vice-Chair Membership of IEEE France Section.
Speech Title:
Digital Twins for Image and Video Analysis of Granular Media
Abstract:
Granular media are widely used in many industrial applications and fields of science from physics to chemistry, biology or agronomy. In energy, power and chemical engineering systems, in particular, it is generally desired to extract information on geometrical characteristics and on spatial distribution from 2D images of the population of particles/grains involved in the process. For example in pharmaceutics, the size and the shape of crystals of active ingredients are known to have a considerable impact on the final quality of products, such as drugs. As another example, the performance of fuel cells (SOFC/SOEC) is mainly related to the electrode microstructure (size and spatial distribution of the solid and porous phase). The purpose of this talk is then to show different ways (deterministic and stochastic methods using digital twins) of image processing, analysis and modeling to geometrically characterize such granular media from 2-D or 3-D images/videos. The developed methods will be presented by addressing different issues: overlapping, projection, KEYNOTE LECTURE CEI 2022, SEPTEMBER 23-25, 2022 August 29, 2022 PROF. JOHAN DEBAYLE / MINES SAINT-ETIENNE, FRANCE 2/2 blur... The methods are mainly based on image enhancement, restoration, segmentation, tracking, modeling, feature detection, stereology, stochastic geometry, pattern recognition and machine learning. The methods will be particularly illustrated on real applications of crystallization processes (for pharmaceutics industry), multiphase flow processes (for nuclear industry) and fuel cell power systems (for energy industry).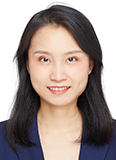 Prof. Yanjiao Chen
Zhejiang University, China
Biography:
Yanjiao Chen received her B.E. degree in Electronic Engineering from Tsinghua University in 2010 and Ph.D. degree in Computer Science and Engineering from Hong Kong University of Science and Technology in 2015. She is currently a Bairen Researcher in the College of Electrical Engineering, Zhejiang University, China. Her research interests include ML security, AI in networking, and mobile sensing. Yanjiao has published papers in ACM CCS, IEEE INFOCOM, ICDCS, etc. Yanjiao has served on the editorial board of IEEE WCL and served as TPC member in IEEE INFOCOM, NDSS, ICNP, etc.
Speech Title:
Fortifying Voice-based Authentication with Chest Motion Biometric on Smart Devices
Abstract:
Voice-based authentication is prevalent on smart devices to verify the legitimacy of users, but is vulnerable to replay attacks. In this talk, we will introduce a multi-factor authentication system, named ChestLive, which that leverages the distinctive chest motions during speaking to achieve stable and secure authentication. Compared with other biometric-based authentication systems, ChestLive does not require users to remember any complicated information (e.g., hand gestures, doodles) and the working distance is much longer (30cm). Unlike learning-based image or speech recognition models with millions of available training samples, ChestLive adopts meta-learning to initialize a general model with good generalization property that can be quickly fine-tuned to identify a new user. We expect that ChestLive can be implemented on smart mobile devices in the near future.
Prof. Jinming Wen
Jinan University, China
Biography:
Jinming Wen is a full professor in the College of Information Science and Technology, Jinan University, Guangzhou, China. He received his Ph.D degree in Applied Mathematics from McGill University, Montreal, Canada, in 2015. He was a postdoctoral research fellow at Laboratoire LIP (from March 2015 to August 2016), University of Alberta (from September 2016 to August 2017) and University of Toronto (from September 2017 to August 2018). He has been a full professor in Jinan University, Guangzhou since September 2018. His research interests are in the areas of green wireless communications, signal processing and machine learning. He has published around 60 papers in top journals such as IEEE Transactions on Information Theory, IEEE Transactions on Signal Processing and IEEE Transactions on Wireless Communications. He is an Associate Editor of IEEE Access, IET Quantum Communications and Alexandria Engineering Journal. He has been selected as one of the outstanding Associate Editors for IEEE Access for 2018.
Speech Title:
Binary Sparse Signal Recovery with Binary Matching Pursuit
Abstract:
In numerous applications from communications and signal processing, we often need to acquire a $K$-sparse binary signal from sparse noisy linear measurements. In this talk, we first develop an algorithm called Binary Matching Pursuit (BMP) to recover the $K$-sparse binary signal. According to whether the residual vector is explicitly formed or not at each iteration, we develop two implementations of BMP which are respectively called explicit BMP and implicit BMP. We then analyze their complexities and show that, compared to the Batch-OMP, which is the fastest implementation of OMP, the improvements of the explicit and implicit BMP}algorithms are respectively $n/(2K)$ and $K$ times when some quantities are pre-computed. Finally, we provide sharp sufficient conditions of stable recovery of the support of the sparse signal using mutual coherence and restricted isometry property of the sensing matrix.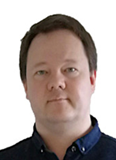 Assoc. Prof. Pavel Loskot
Zhejiang University-University of Illinois at Urbana-Champaign Institute (ZJUI), China
Biography:
Pavel Loskot joined the ZJU-UIUC Institute in January 2021 as the Associate Professor after being nearly 14 years with Swansea University in the UK. He received his PhD degree in Wireless Communications from the University of Alberta in Canada, and the MSc and BSc degrees in Radioelectronics and Biomedical Electronics, respectively, from the Czech Technical University of Prague in the Czech Republic. He is the Senior Member of the IEEE, Fellow of the Higher Education Academy in the UK, and the Recognized Research Supervisor of the UK Council for Graduate Education. His current research interest focuses on problems involving statistical signal processing and importing methods from Telecommunication Engineering and Computer Science to other disciplines in order to improve the efficiency and the information power of system modeling and analysis.
Speech Title:
Bayesian Methods in Complex Optimizations
Abstract:
Finding the optimum value of a complex objective function over a high-dimensional parameter space is analytically intractable. At the same time, sampling the high-dimensional parameter space can be numerically infeasible due to a very large number of samples required, or the numerical costs of repeatedly evaluating the objective function. In such a case, Bayesian optimization can be a solution. It finds a surrogate approximation of the complex objective function, which is much cheaper to evaluated. In addition, it guides sampling of the parameter space by defining an acquisition function in order to make the sampling much more effective. In this talk, the key ideas of Bayesian optimization will be outlined including how it is often successfully used in machine learning and in many other applications.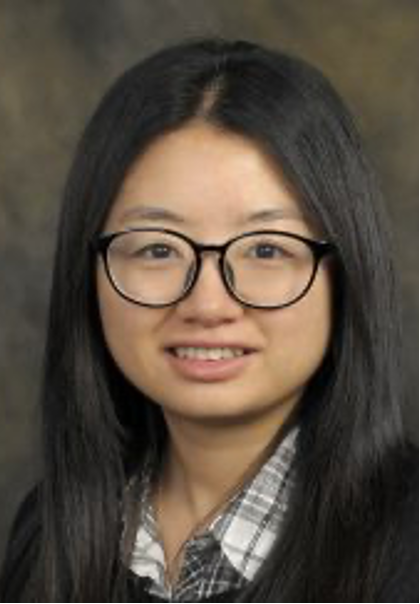 Researcher Cheng Cheng
Sun Yat-sen University, China
Biography:
Cheng Cheng is currently a research fellow at Sun Yat-sen University. Before that, she was a postdoc supervised by Professor Ingrid Daubechies at Duke University. Her research interests include applied and computational harmonic analysis, sampling theory, phaseless sampling and reconstruction, and graph signal processing and distributed algorithms. Cheng's research has been published on Applied and Computational Harmonic Analysis, Journal of Functional Analysis, IEEE Transaction on Signal Processing, Signal Processing, Journal of Fourier Analysis and Applications, IEEE Signal Processing Letters, etc.
Speech Title:
Distributed algorithms on spatially distributed networks
Abstract:
Graph signal processing provides an innovative framework to process data on graphs. Eigenvectors of matrices on a network have been used for understanding influence of a vertex and spectral clustering. For matrices with small geodesic-width and their given eigenvalues, we propose preconditioned gradient descent algorithms to find eigenvectors. Graph filters and their inverses have been widely used in denoising, smoothing, sampling, interpolating and learning. Implementation of graph filter and its inverse filtering procedure on spatially distributed networks (SDNs) is a remarkable challenge, as each agent on an SDN is equipped with a data processing subsystem with limited capacity and a communication subsystem with confined range due to engineering limitations. In this talk, I will introduce the graph filter and the associated inverse filtering on an SDN. I will also introduce iterative distributed algorithms which are applicable for the implementation of inverse filtering on SDNs.